We believe that our employees serve as the cornerstone on which we build successful outcomes for our clients and other stakeholders. We strive to be a values-led organisation that attracts, nurtures and retains top talent.
As an investment manager, we are responsible for managing the financial assets of individuals, pension and sovereign wealth funds and corporations around the world. In this important role, it is imperative that our people reflect Columbia Threadneedle's values of Client Focus, Excellence, Integrity and Respect.
One of our strategic goals is to increase inclusivity and diversity throughout our workforce. By creating an inclusive environment that values ideas and perspectives from a number of backgrounds, we leverage the varied skills and insights of our people to identify and develop the best ideas solutions and opportunities for our clients.
Columbia Threadneedle Investments' EMEA senior leadership team comprises a broad group of leaders from across all parts of our business. Their remit is both our regional strategic and commercial imperatives, centred on our clients, markets and employees, whilst maintaining a strong risk and control environment. This leadership group is more than 15 people and includes those below who represent our client, investment and most senior leadership.
1415, 1404, 11661, 15290, 9627, 1406, 1407, 1409, 11663, 11654, 1410, 11657, 4979, 11659, 1636
Chief Investment Officer, EMEA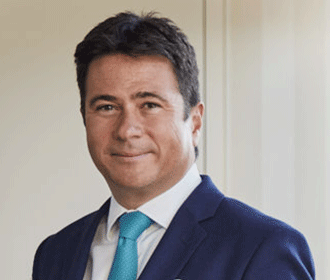 Chief Investment Officer, EMEA
Richard Watts oversees Columbia Threadneedle's investment function in EMEA, working as part of our global investment team and building on our strong established approach and capabilities. He has worked in financial services since 1997 and has a range of investment experience including within fixed income and solutions.
Richard is also Global Head of Solutions for Columbia Threadneedle with responsibility for our LDI, fiduciary and other solutions capabilities.
Head of EMEA and Global Business Operations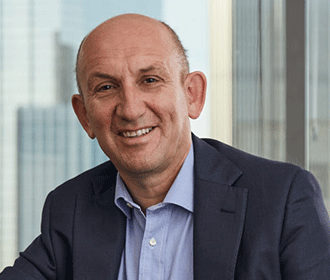 Head of EMEA and Global Business Operations
David Logan is Head of EMEA and Global Business Operations at Columbia Threadneedle Investments. In this role, he coordinates and has general oversight of EMEA activities, including serving as business lead for regulatory engagement. He also sets and drives regional priorities in collaboration with Columbia Threadneedle's Global Executive Group and regional staff function heads. He joined the company in November 2021 following the acquisition of BMO's EMEA asset management business.
Previously, David was Global Chief Operating Officer at Columbia Threadneedle Investments, responsible for ensuring operational teams and processes consistently deliver within the context of our business, risk management and client service goals. Prior to this, David worked as Head of Distribution for BMO Global Asset Management. He was appointed to this role in 2016, having been Chief Operating Officer of BMO GAM in EMEA since 2014. David was made Chief Financial Officer of F&C Asset Management plc in 2006 and was instrumental in the company's acquisition by BMO Financial Group, and subsequent integration. David spent 12 years prior in the accounting profession, including four years as a partner at Deloitte & Touche LLP and three years as a partner at Andersen. He has worked in the financial services industry since 1994. David holds a BA in Accounting and Economics and is a member of the Institute of Chartered Accountants in Scotland.
Head of Distribution, EMEA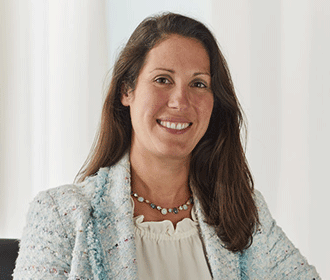 Head of Distribution, EMEA
Michaela Collet Jackson is responsible for our client business as well as driving our commercial growth across all products and client segments in EMEA. She joined the company in 2021 and is also jointly responsible for marketing across the region. Michaela has nearly 20 years' experience in the asset management industry, having held a variety of client and sales roles.